Newsletters & Events
TAC-Q releases an annual Newsletter to keep you updated on our Camps, Luncheons and Fund Raising efforts.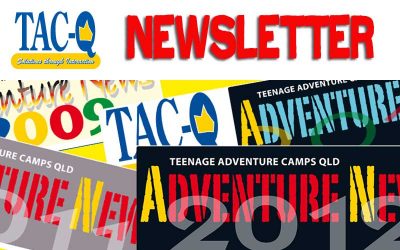 It's been a great year for the TAC-Q and the teenage kids we take on camps. We'd like to take this opportunity to thank all our great sponsors, campers and carers and our tireless Committee and Patrons. Click the link below to read our newsletter. Newsletter 2022
Inc. IA 16209 | ABN 79 843 001 913 | DGR 900/495785
Registered Charity No. 1327
* All Committee members of Teenage Adventure Camps Queensland (TAC-Q) and Carers are holders of Qld Government Blue Cards.