Behind the scenes
As with most organisations it is the unseen or unheralded folk behind the scenes who keep things ticking over. Talking to, and negotiating with, sponsors and event personnel is a huge task.
The reward is seeing the smile on teenager's faces and knowing a life has been changed.
TAC-Q is a Registered Charity, non-profit all volunteer organization.
The following committee members meet monthly and are responsible for organizing fundraising events, arranging auction items, seeking donations through business and personal contacts within the local community, and implementing all that's required to ensure the camp runs smoothly each year.
President
Secretary/Treasurer
Committee
Katrina O'Kane
Lesley Freeman
Rodger Behrendorff
Peter Curtis
Graeme Skinner
Judy Olver
Troy Biles
Katherine Luca
Life Members
Amie Harbour
Craig Dick
Peter Curtis
Lesley Freeman
Lesley Haywood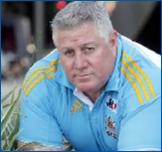 Chris 'Choppy' Close
Former Rugby League Champion and genuine State of Origin Legend, Chris "Choppy" Close has been the Patron of TAC-Q since 1999. Choppy epitomises Rugby League representing Australia internationally and Queensland in the State of Origin. In this contest Chris is distinguished with being only one of a handful of players to win the Man of the Match award more than once. Chris is now involved with the Gold Coast Titans.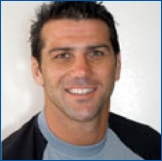 Scott Sattler
Scott Sattler has been the Co-Patron of TAC-Q since late 2005 and is a commentator for Foxsports, Gold Fm Morning Crew and 2GB Rugby League Continuous Call team. Prior to that he was the Football Manager for the Gold Coast Titans NRL Team. At the age of 31, Scott became the second oldest rookie to don the Maroon jersey behind Arthur Beetson in the game's history when he was selected for the 2003 Queensland State of Origin team. His name and the 2003 NRL Grand Final will be forever etched in the memory of league fans with his most spectacular tackle that won the game.
Jann Stuckey 
Represents the electorate of Currumbin in the Legislative Assembly of Queensland and is the Minister for Tourism, Major Events, Small Business and Commonwealth Games.
Earlier in her career Jann became a registered nurse with a diploma from Adelaide Children's Hospital. She then ran a successful Communications Consultancy firm specialising in professional development, speaker coaching and conflict resolution.
Amie Harbour
In 2010 we rewarded Amie Harbour with a Life Membership. Amie is a foundation member of TAC-Q and has been a great worker for the organization.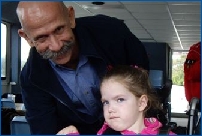 Craig Dick
At the luncheon in 2009 tribute was paid to Inaugural President Craig Dick who retired from his position in January of that year.
Craig who had been president since the inception of TAC-Q in 1995, was awarded life membership for his dedication and care of hundreds of teenagers over the years which has touched many people.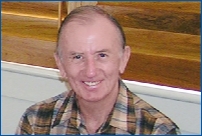 Peter Curtis
In 2012 TAC-Q rewarded Peter Curtis with a Life Membership. Peter is a foundation member and has been a tireless worker for the organization.
Inc. IA 16209 | ABN 79 843 001 913 | DGR 900/495785
Registered Charity No. 1327
* All Committee members of Teenage Adventure Camps Queensland (TAC-Q) and Carers are holders of Qld Government Blue Cards.